Horrigan Land Group Receives 2021 CCIM Transaction Award
INDIANAPOLIS, IN – Horrigan Land Group is proud to announce that we received the 2021 CCIM Land Sale Transaction Award for our role in the sale of the Phares Farm. The Indiana chapter of the CCIM organization annually recognizes the most significant transactions in each category.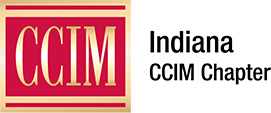 Mike Horrigan represented the owner, Gerald Phares, in the sale of this 83 acre land parcel to GDI Holdings, LLC, for the price of $5,246,129.00. The Horrigan Land Group continues to demonstrate our expertise in working with local, family-owned properties.
This announcement comes on the heels of rapid growth over the past two years for the Horrigan Land Group as we continue to drive results in the Central Indiana region. A proven track record, commitment to excellence, and continued emphasis on strategic growth will allow HLG to continue its commitment to Central Indiana and beyond. 
For a full list of award winners, visit CCIM Indiana Chapter – Public Announcements. 
About Bradley Company 
With nine offices located throughout Indiana, Michigan, and Ohio, Bradley Company provides commercial brokerage services, commercial and multi-housing management, real estate tax consulting, maintenance services, project and facilities management, corporate services, research services and strategic planning. Bradley Company was founded in 1978 and employs more than 300 professionals that manage more than 4,000 multi-housing units and more than eight million square feet of commercial properties.